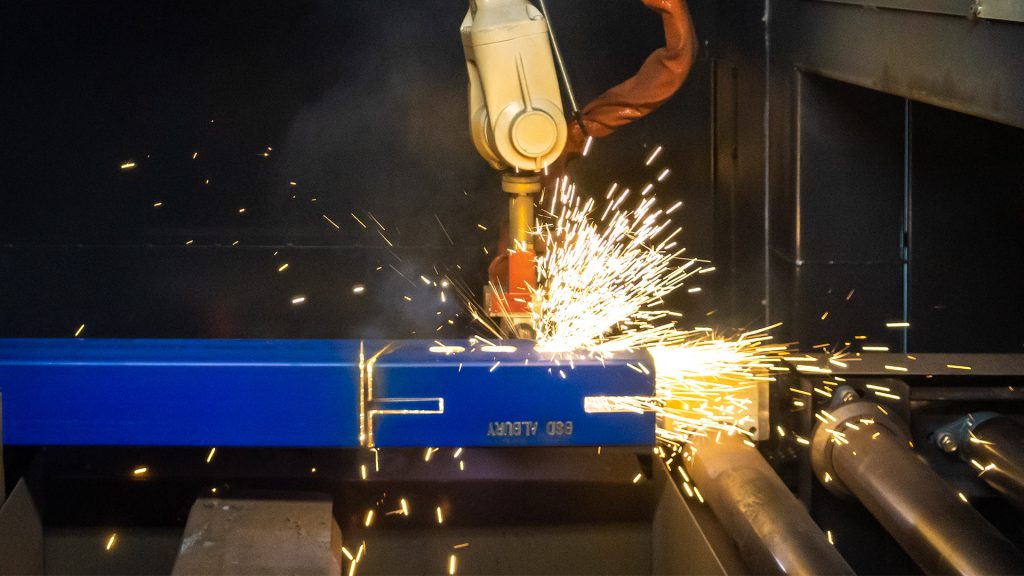 New beamline processing capability revealed!
BlueScope Distribution Albury
We are excited to announce the installation of our new state-of-the-art plasma beamline at BlueScope Distribution Albury.
Located within our newly extended warehouse, the plasma beamline now offers our local and broader national customers a range of structural steel processing options, with a high level of accuracy and efficiency.
Our new plasma beamline can cut and process a range of steel products including structural, plate, tube and merchant bar. We can supply customers with semi-finished components ready for final fabrication and installation.
With this new capability, our team can provide your business a complete solution, both product and processing to help you deliver your next project on time and to specification.
Cutting capabilities of the plasma beamline: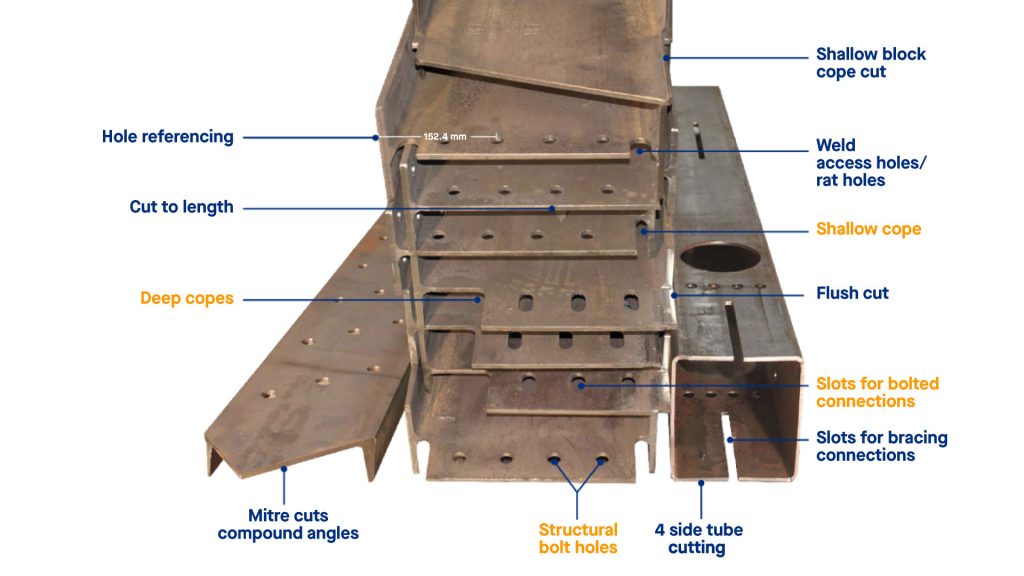 Square & Mitre cut
Notches
Bolt holes
Slots
Flange thinning
Bevelling
Merchant bar profiling
Weld prep
Centre & pop marks
Text scribing
Want to know more?
Download our technical brochure to learn more about the processing capabilities of the new plasma beamline and how it can benefit your next project.
Download brochure
Find out more about our range
Download our BlueScope Distribution Albury branch overview brochure to learn more about the steel and aluminium product, processing and solutions we can offer you.
Download brochure
Contact us today
BlueScope Distribution Albury is committed to servicing our customers with the products, processing and project management solutions they need. We are proud to invest in the local capability at our BlueScope Distribution Albury site to better service our customers and help them to find the freedom to do what they do best. We're local and here to help.
BlueScope Distribution Albury
Phone: (02) 6057 1700
Address: 20 Fallon St, Albury, NSW 2641
Hours: Monday – Friday (7.30 am – 5 pm)