We are excited to announce the installation of our new custom made CNC flatbed router at BlueScope Distribution in Melbourne to compliment our existing Aluminium routing capability which already exists in Perth and Brisbane. 
One of the largest of its kind in Victoria, this new machine has the ability to profile complex custom shapes with precision, ease and accuracy, from large format aluminium plate and aluminium sheet up to 12.5m long, 3.2m wide and 150mm thick. We are delighted to offer this new product and service capability to our customers in VIC, TAS, SA and NSW.
Router capabilities
Profiling – Simple or complex custom shapes
Milling – Spiral ball nose & face milling
Hole cuts – including custom shapes
Material coding – Engraving, scribing & etching
Download technical brochure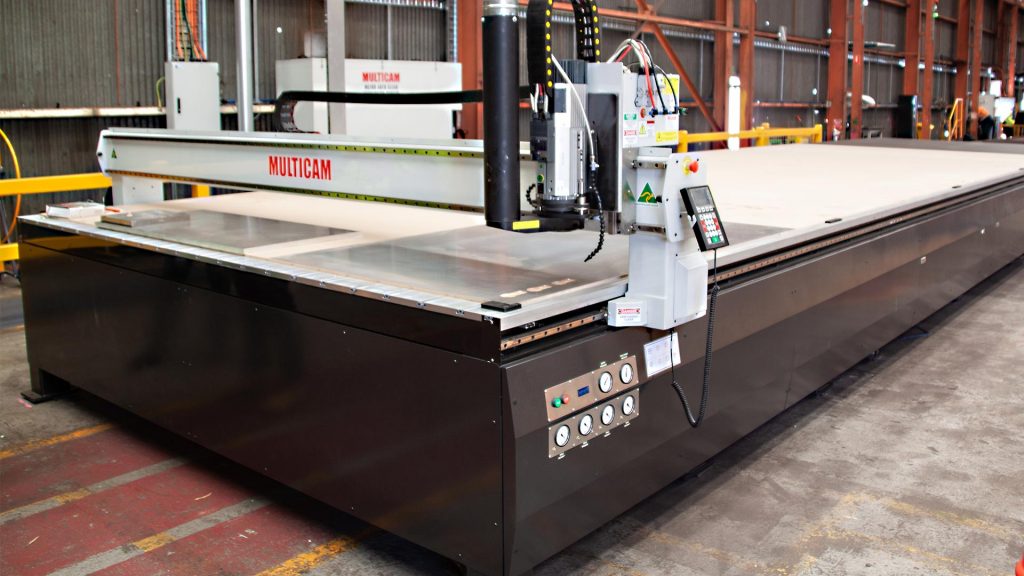 Our experienced programmers work closely with our customers to provide workable solutions that assist with design and nesting capabilities, ensuring minimal wastage, helping your business save time and money.
BlueScope Distribution Melbourne is proud to increase our capabilities to better service our local and broader customers across a wide range of manufacturing industry segments, such as marine, transport, architectural façade, and leisure.
Our team is committed to providing your business with efficient, high quality aluminium processing options giving you the freedom to do what you do best.
Speak to our team to learn more about our additional routing capabilities:
V & U grooving
Counter sinking
Notching & cropping
Shouldering
Stepping
Ramping
Material coding – Ink
Bevelling – K & Y Bevel, radius edging & chamfer edging
Perforating
Tapping
Download technical brochure
Contact us today
We are proud to increase our processing capabilities to better service our aluminium customers as a single source for all of your project needs. Contact us today to find out more.
Make an enquiry