"Working together with a local Western Australian business has been a huge benefit to our business."
Precise Metal Products and BlueScope Distribution have developed a unique partnership to support the production of aluminium materials for the Australian Defence Force.
They have most recently collaborated on the upgrade of the ANZAC Class Warship fleet.
Oliver Taseski, General Manager of Precise Metal Products leads a business that is meticulous with the manufacturing of complex aluminium components.
His company supports BlueScope Distribution with the processing, identification of parts, supply chain management and quality control for this major defence project.
After developing a great relationship with Oliver, Damien Corich – BlueScope Distribution's National Business Development Manager is now able to play a key role with the ANZAC Class Warships defence project in Western Australia.
Managing this project is a major commonwealth responsibility. Damien shares some of his experiences working with Precise Metal Products over the years.
"What Oliver and team brought to the table was a real partnership and collaboration" states Damien.
"Precise Metal Products have been a fundamental piece in the puzzle for an industry with naval architecture, design, and engineering challenges that all create demanding and innovative project environments. Working together with a local Western Australian business has been a huge benefit to the BlueScope Distribution business" continues Damien.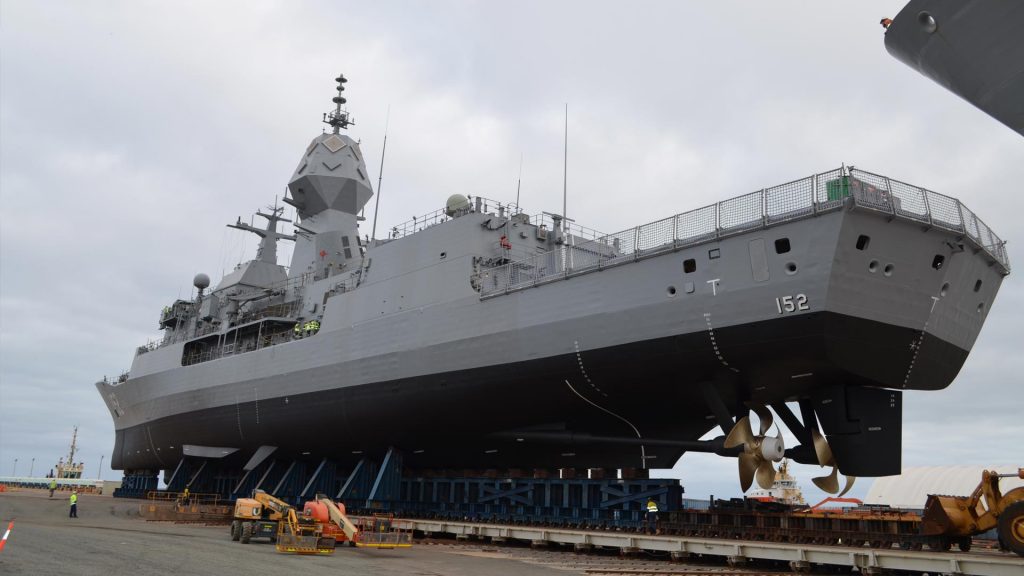 ANZAC Class Warships showcase Australia's advanced defence capability
In Western Australia, BlueScope Distribution supplies the defence industry with aluminium and steel solutions for navy projects. ANZAC Class Warships is a key project being delivered through the Warship Asset Management Agreement (WAMA) and the Anzac Midlife Capability Assurance Program (AMCAP) upgrade. This involves upgrading eight Anzac-Class warships for the Australian navy, including the most recently completed HMAS Warramunga.
"In our efforts to achieve both industry engagement and sovereign industry capability in defence, we have effectively created a supply-chain ecosystem that supports the Department of Defence, Defence Prime Contractors and defence-capable small-to-medium enterprises like Precise Metal Products," says Damien.
Processing aluminium for advanced naval technology
Each of the eight warships is being equipped with:
new platform systems
new communications systems, and
the installation of a new long-range radar that requires a new mast to be manufactured.
Precise Metal Products meets a capability that is required to ensure each part fits the specifications with laser-straight cutting, resulting in a millimetre-perfect product. It uses CNC router cutting for a superior edge finish without bevels or burrs.
"On these projects, there's a fine tolerance. There are minuscule margins for error. Everything needs to align perfectly. Every part is clearly identified and a position number on the vessel, whether it's on the starboard side or the port side, and the alignment of these parts needs to be millimetre perfect" says Damien.
Oliver says he became involved in defence projects because of his specialisation with more detailed manufacturing.
"Due to the complexity and size of the components, Precise Metal Products were well suited to deliver the specified components to the highest quality, so our relationship developed. Our teams work together to meet project deadlines, managing production schedules, inventory, and delivery requirements. We communicate and share ideas for improvement to best serve the defence industry. This win-win scenario is what makes our partnership so successful with BlueScope Distribution" he explains.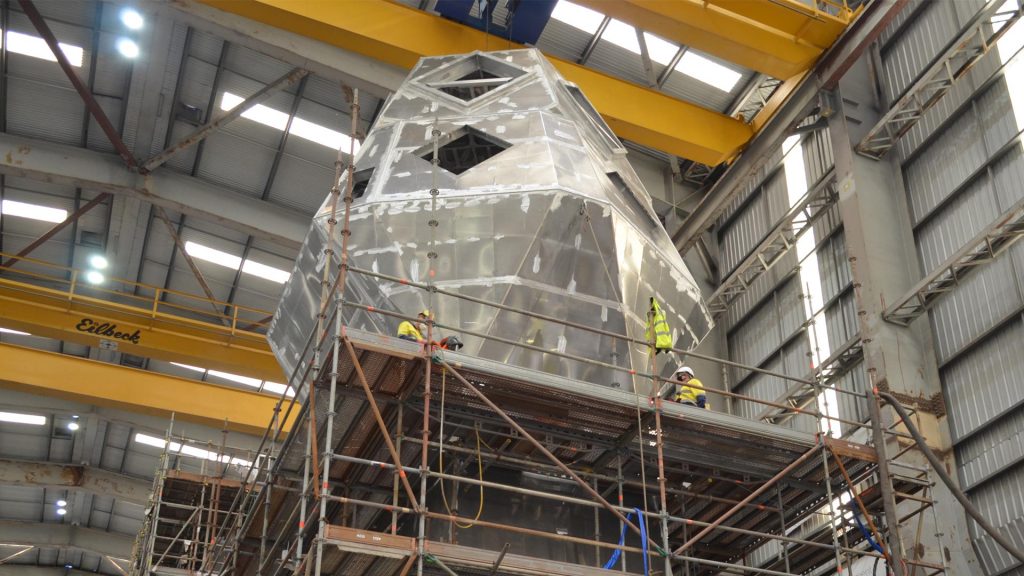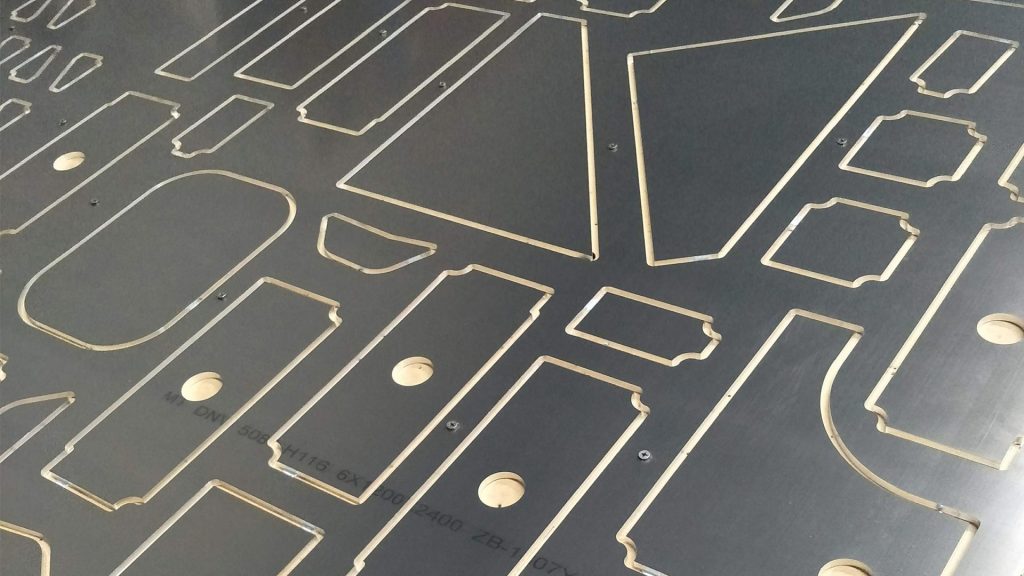 Structural integrity and supply chain traceability
Supplying the quality of material required to piece together a naval vessel with over 7,000 cut parts requires a culture obsessed with accuracy.
Precise Metal Products and BlueScope Distribution work closely to process and supply Aluminium 5083 DNV to an exceptional standard.
The specialised aluminium product is highly sought after by naval architects and engineers thanks to its structural integrity, weldability, and anti-corrosive properties.
In addition, Precise Metal Products ensures traceability, backed by certification for every piece as key to success for any project.
Supporting the Australian defence industry and the local community
Oliver and Damien both share a strong set of values around supporting the Australian defence industry.
This shared goal of working with a range of enterprises across the nation drives both organisations.
With a passion for improving the industry as a whole, it seems there is no job too big or too small for BlueScope Distribution and Precise Metal Products to handle.