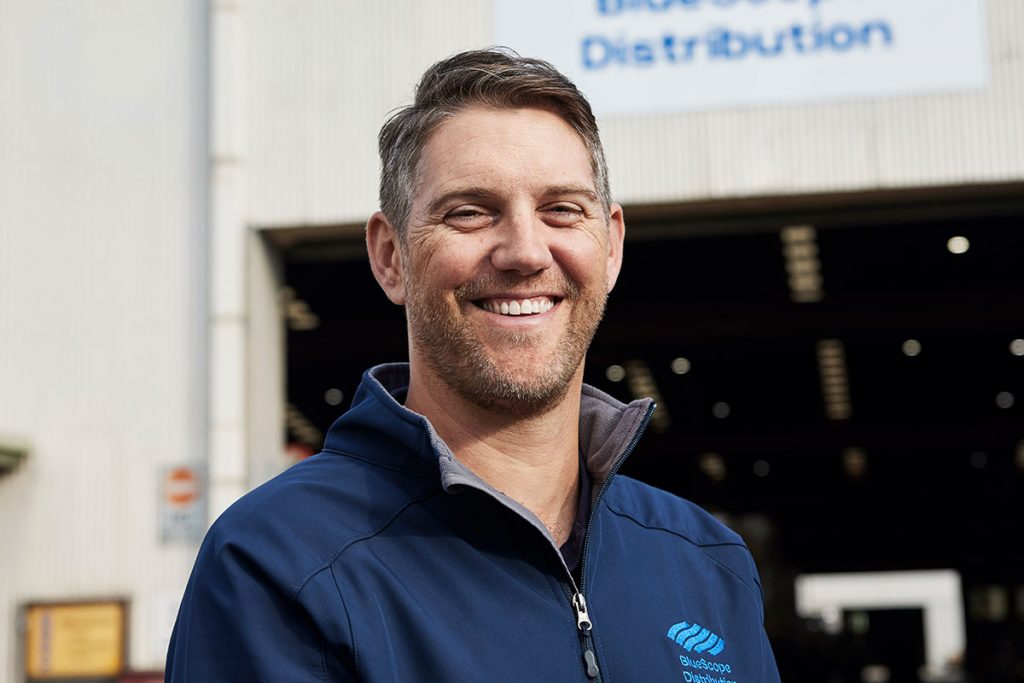 Troy Gent
State Manager VIC/TAS
BlueScope Distribution
and Impact Steel
What started as a short role will soon be 25 years
When Troy Gent joined BlueScope, he was not planning to stay. That was back in 1997 and he began as a Service Centre Operator. Today he is the State Manager VIC/TAS of the BlueScope Distribution and Impact Steel businesses and he has no plans to go anywhere.
That's nearly 25 years with BlueScope for Troy and why has he stayed? The answer can be summed up in three words: opportunities – people – culture.
In Troy's case it is fair to say that sometimes we don't know where our journey will take us but being open and committed to our own success is the first step.
In those early days, Troy had the idea of becoming a policeman and then later he was thinking of teaching. But in his first BlueScope role he had an excellent manager who encouraged him to take the next leap forward. And from there he became more aware of the opportunities and appreciated the BlueScope culture.
If you are open minded and committed, you can enjoy success
His career blossomed, travel opportunities presented themselves and he discovered the diversity on offer for him. He saw he did not have to leave BlueScope to have genuine variety in his career.
After the first few roles, Troy became an Account Manager and once in sales he saw a clear career path ahead and he thrived. Eventually, for a promotion, Troy moved his young family from Melbourne to Port Kembla. He was there in various roles for some seven years.
"Within the business I have had numerous sales and service training opportunities," says Troy. "I was also lucky to travel to Thailand and assist the then Vice President as a Project Manager in developing a new sales strategy."
We asked Troy about the things that helped him most on his BlueScope journey. "It is mostly about hard work, resilience, being open to opportunities, listening and networking," he says.
"It is also about never underestimating your own ability and believing in yourself."