BlueScope Distribution is proud to be exhibiting at the Mallee Machinery Field Days on 3rd-4th August 2022.
Our local Ballarat team can supply you with a range of steel and aluminium products to suit on-farm needs, as well as agricultural manufacturing requirements.
Our team can provide farming communities with a range of steel products for stock handling such as cattle crushes ramps, sheep handling equipment such as 3-way races, horse yard products, stock yard systems, feeders, cattle grids, wire fencing, tubular steel products and more.
Come visit us to discuss your steel and aluminium requirements for farming or agricultural applications.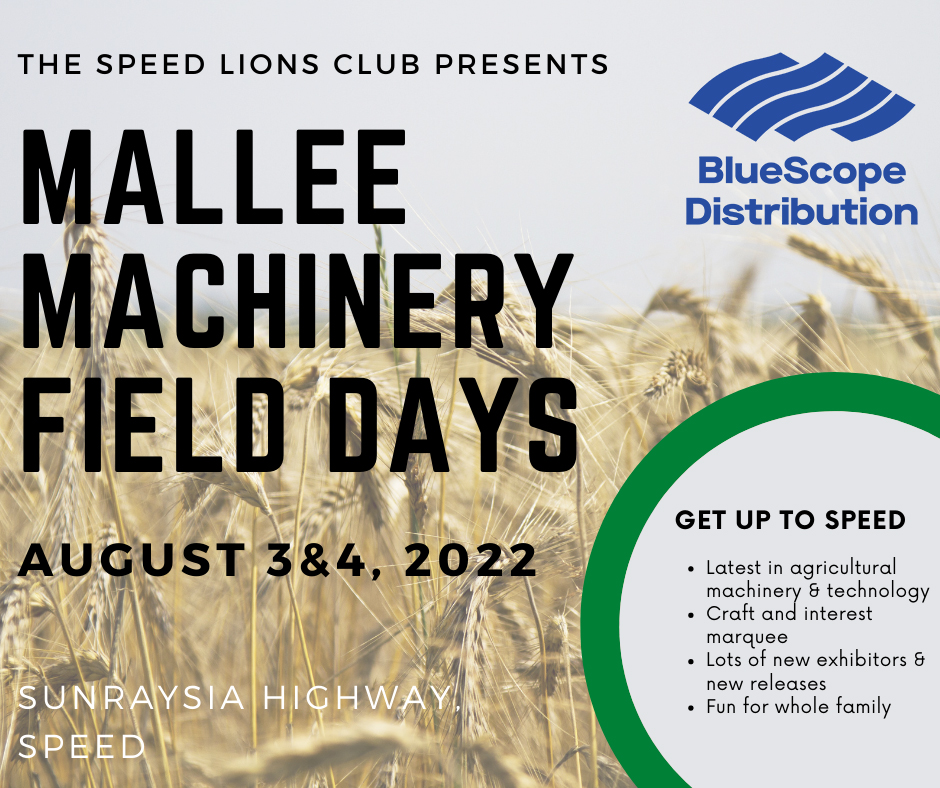 Event details:
3rd-4th August 2022
Sunraysia Highway, Speed VIC 3488
Contact Us:
BlueScope Distribution Ballarat
843-845 Creswick Road
Ballarat VIC 3350
(03) 4333 7800
Learn more