Here's a fact Craig Walsh, Manager at Tara Station recently discovered. Hot wire fencing does not hold back black herds such as Angus cross cattle. This was a surprise for Craig, despite his 10+ years managing cattle stations with the most recent years at Tara Station.
Tara Station is a rural family business well known for its cattle farming, located approximately 80 km north of Cloncurry and approximately 1,500 km northwest of Brisbane in Queensland.
Tara Station carries approximately 2,500 cattle and is subdivided into 31 main grazing paddocks and numerous holding paddocks. They sell feeder steers and heifers straight to abattoirs and meat suppliers on the open market.
""When you buy locally, you know you are dealing with the people that stock, supply and continue to support the product."
The business is undergoing a major transformation. "I've sat down with the owner, and we've decided we'll get to a black herd first then wagyu bulls," says Craig.
"We've discovered that hot wire doesn't hold those cattle back. So, we're replacing all 78 kms of internal fencing with steel pipe and rail sourced from Orrcon Steel."
When sourcing a reliable company to partner with, top of Craig's list of requirements was trust and reliability of supply.
He also sought a competitive price, support with product development and processing to his specifications to make assembly quick and easy.
Thankfully, Craig didn't have to look too far. He'd already been working with BlueScope Distribution Mt Isa, for two years. The relationship, built on trust, is growing from strength to strength.
"The partnership with Tara Station started when we saw the opportunity to support them with locally manufactured steel products, such as the steel pipe and tube sourced from Orrcon Steel – processed, stocked, and delivered to specification. We had a common goal in that sense" explains Tara Station's Account Manager at BlueScope Distribution Mt Isa.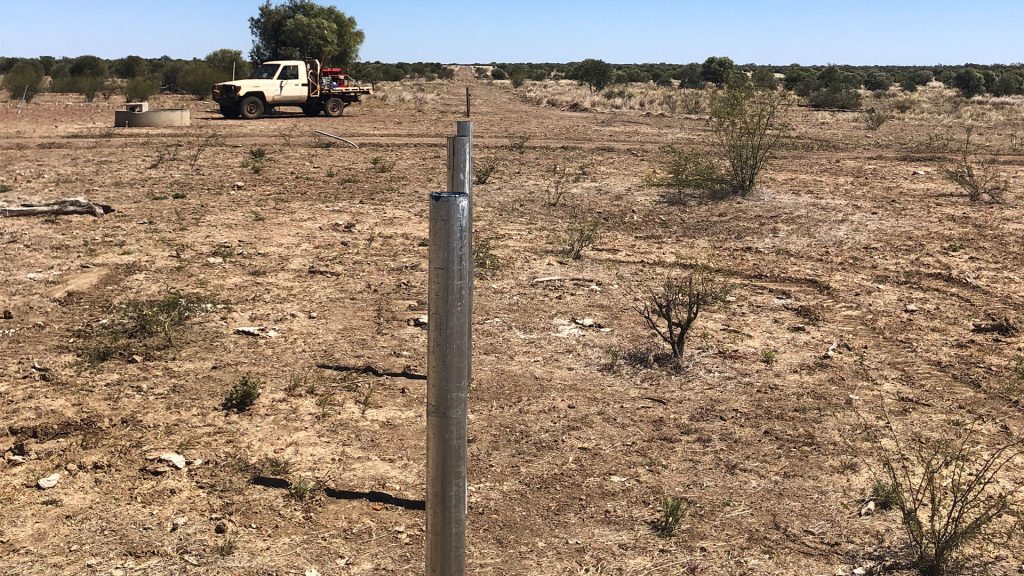 Steel pipe cut to specification
"When you buy locally, you know you are dealing with the people that stock, supply and continue to support the product. This also allows us to form better relationships with our suppliers, to work closely together and grow," claims Craig.
The 80NB and 50NB steel pipe and tube sourced from Orrcon Steel, is a maintenance-free product, ensuring long life protecting rural fences against corrosive elements. The steel pipe delivers durability and strength, ideal for the tough rural environment.
BlueScope Distribution use their band saw to cut the steel pipe and tube into thirds, sourced from Orrcon Steel as specified by Tara Station. So the parts are provided ready for fencing assembly, saving Tara Station time and labour.
The 80NB pipe is used for the bigger posts for the gate stays and the 50NB is used for the angles. Craig says "to have those posts cut is a huge benefit. We've then got our 2.5 metre lengths and 1.5 metre offcuts bundled up, ready for installation."
Tara Station's Account Manager adds "the relationship with Craig is great, there's a lot of trust there. At the start of the year, he lets us know his budget and then we determine how much fencing we can supply.
Tara Station relies on our team to investigate the best material option available. It's critical to ensure the products are appropriate for Tara Station and perform in accordance with its requirements. We then calculate the exact product quantities needed for the cattle station, adding our processing and freight services to ensure a total package solution. It's a great relationship."
Direct to site delivery
Along with stock management, forecasting support, and processing, BlueScope Distribution also support Tara Station with direct to site delivery.
As their Account Manager states "that's five hours away (one way) from the branch. And that's super handy for Craig because he doesn't have a big truck to be able to do that." It also avoids Tara Station warehousing large quantities of stock.
Delivery by BlueScope Distribution adds a personal touch and strengthens the relationship with Tara Station.
"I've had the opportunity to go out with our driver in the truck and meet the crew at the station. It's the perfect opportunity to grow the relationship while learning so much more about what they do," says their Account Manager.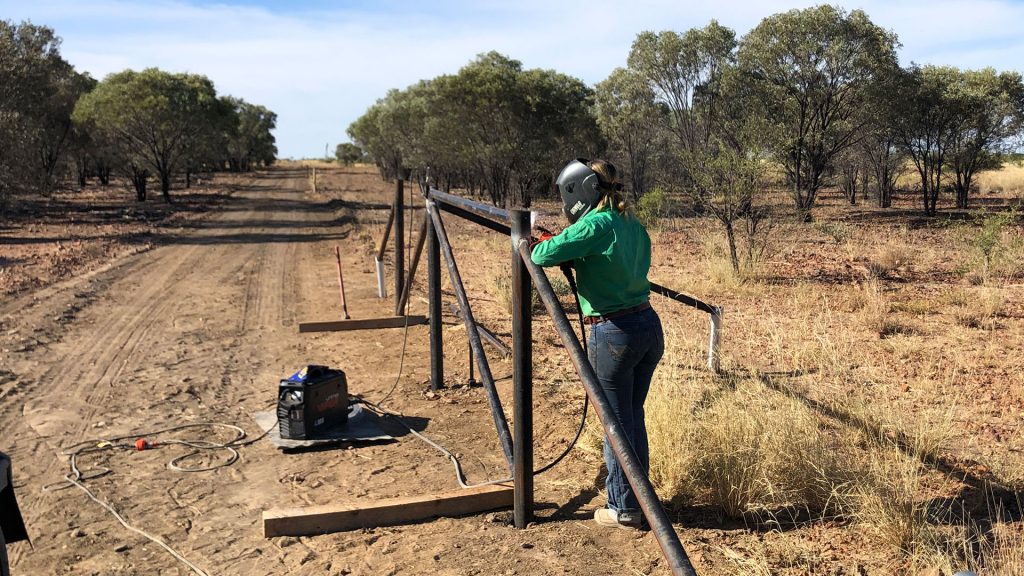 Supporting the local community and economy
As an Australian rural family business, Craig says "We're very proud to be able to support the local community and economy with Tara Station and are proud to be using Australian-made steel products. I'll always go to local suppliers in town."
Craig goes on to explain "The partnership with BlueScope Distribution came about from an effective tender process we conducted."
"BlueScope Distribution came out on top overall because of the quality, price and capability of its people from the Mt Isa team and their ability to cut and deliver quality steel products within our deadlines and budget."
The agreement has solidified the relationship BlueScope Distribution and Tara Station and been good for the region. BlueScope Distribution is fielding numerous enquiries for fencing, thanks to Craig's invaluable feedback.
"We've since supplied steel into 30 other neighbouring stations" explains Tara Station's Account Manager. "News travels fast in the bush and BlueScope Distribution is proud to assist cattle stations in the region."